Austin's
Best
Pressure Washing
Pressure Washing in Austin comes in all tiers, from a handy-men blasting away, to a fully trained technicians. Time Machine ATX is proud to offer the latter. We take Pressure Washing to new heights, because most pressure washers start at 3000PSI with commercial units pushing 5000 PSI in many cases it is important that your provider know how to clean different types of materials effectively and without damaging your property. 
Austin's Best
Residential
Pressure Washing
Before
After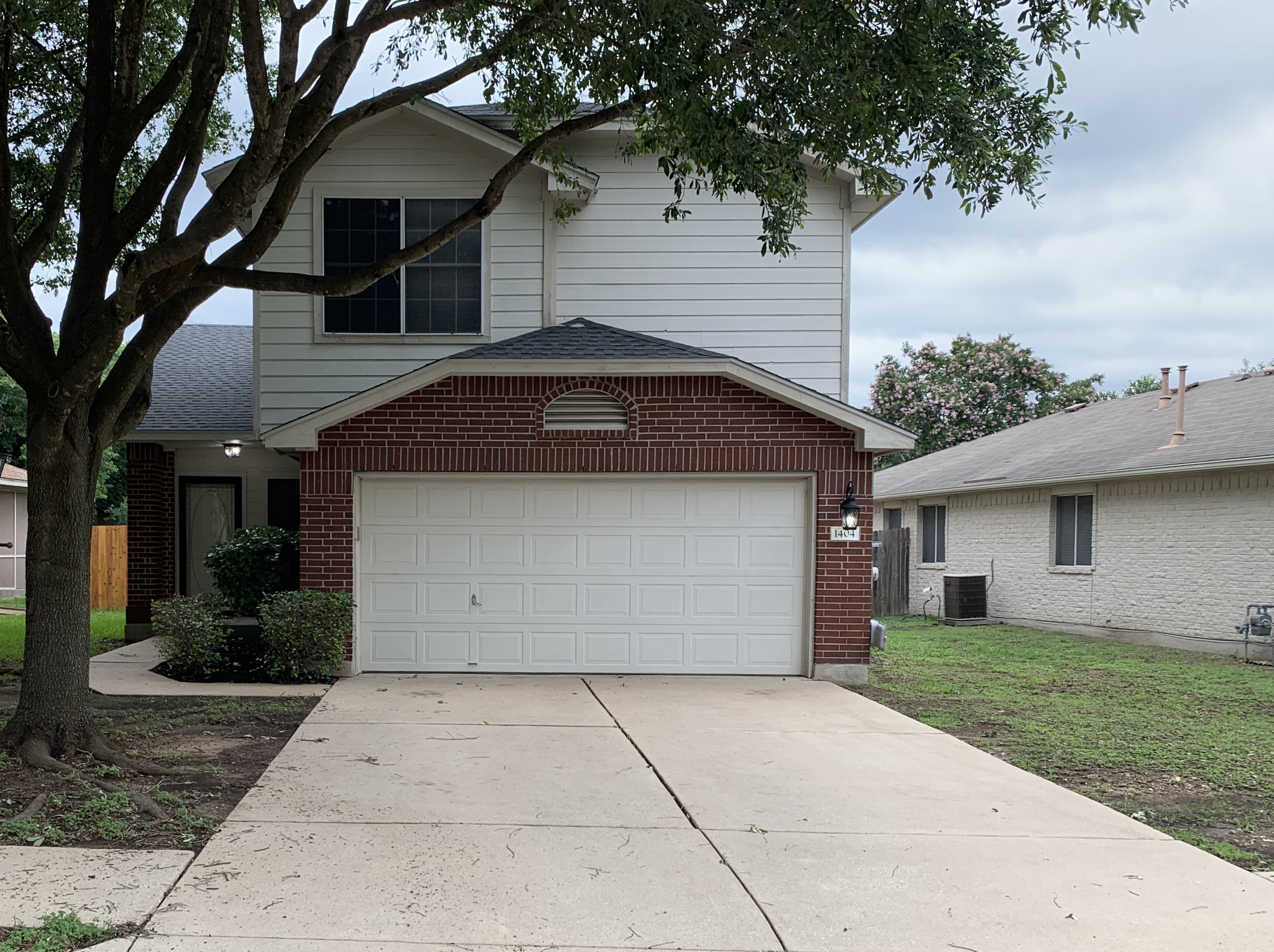 The most common type of Flatwork asked from Time Machine is Driveway Cleaning, but this type of cleaning can also include Patios, Garage Floors, Pathways, Pool Decks, Sports Courts, and more. These surfaces are typically made of harder materials such as cement, but precautions must still be taken to ensure that the appropriate pressure is used. Scared concrete is a common occurrence in the industry when cleanings are performed by untrained washers. Remember at 5000 psi, cement can and will degrade. It is important to choose a service provider you can trust to clean your property properly. 
Every Pressure Washing quote from Time Machine ATX includes an organic-killing treatment to penetrate the stone and kill off any organic material that might be living and even eating into the stone. This is particularly important with Limestone. Limestone is a popular building material in the Austin area. Walkways, Pool Decks, and even Driveways are often made of Limestone. This material is particularly susceptible to organic matter as the algae that causes staining feeds off the limestone, degrading it appearance and integrity over time.  
Before
After
Before
After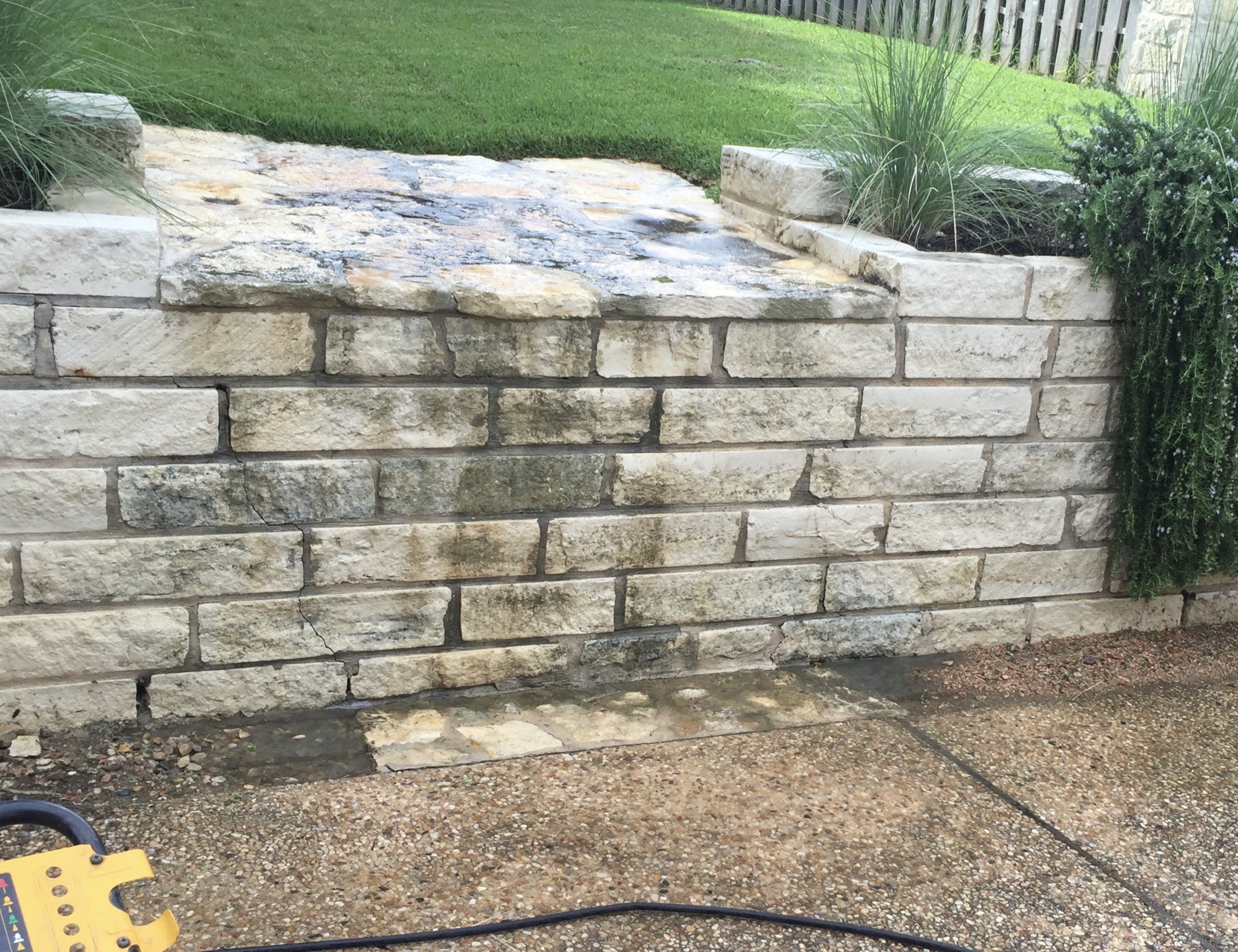 Pressure Washing Without Treatment
Many moons ago, at another company our founder learned how to pressure wash in the traditional sense. Blasting away at surfaces without an understanding of how to treat typical organic staining. To your left you will see the effects of pressure washing alone without treatment,. The deep staining you see is partly an after affect of too much pressure, Limestone is a soft material and can be scared easily, while trying to remove the stain paired with a lack of treatment. We have come a long way from these early mistakes and are proud to be Austin's Best Pressure Washing.
Old Austin Property Restoration
Parts of Austin are quite unique. Many homes has features such as pools and walkways that are as old as Barton Springs pool. Time Machine ATX is your First Choice for the Restoration of these features. 
This 1960's era pool deck was neglected for a few years, after our visit it makes vintage look cool again. This is done mainly through our treatment process as well as existing knowledge of cleaning around pools without dumping dirty water into the pool.
Before
After
Before
After

Before
After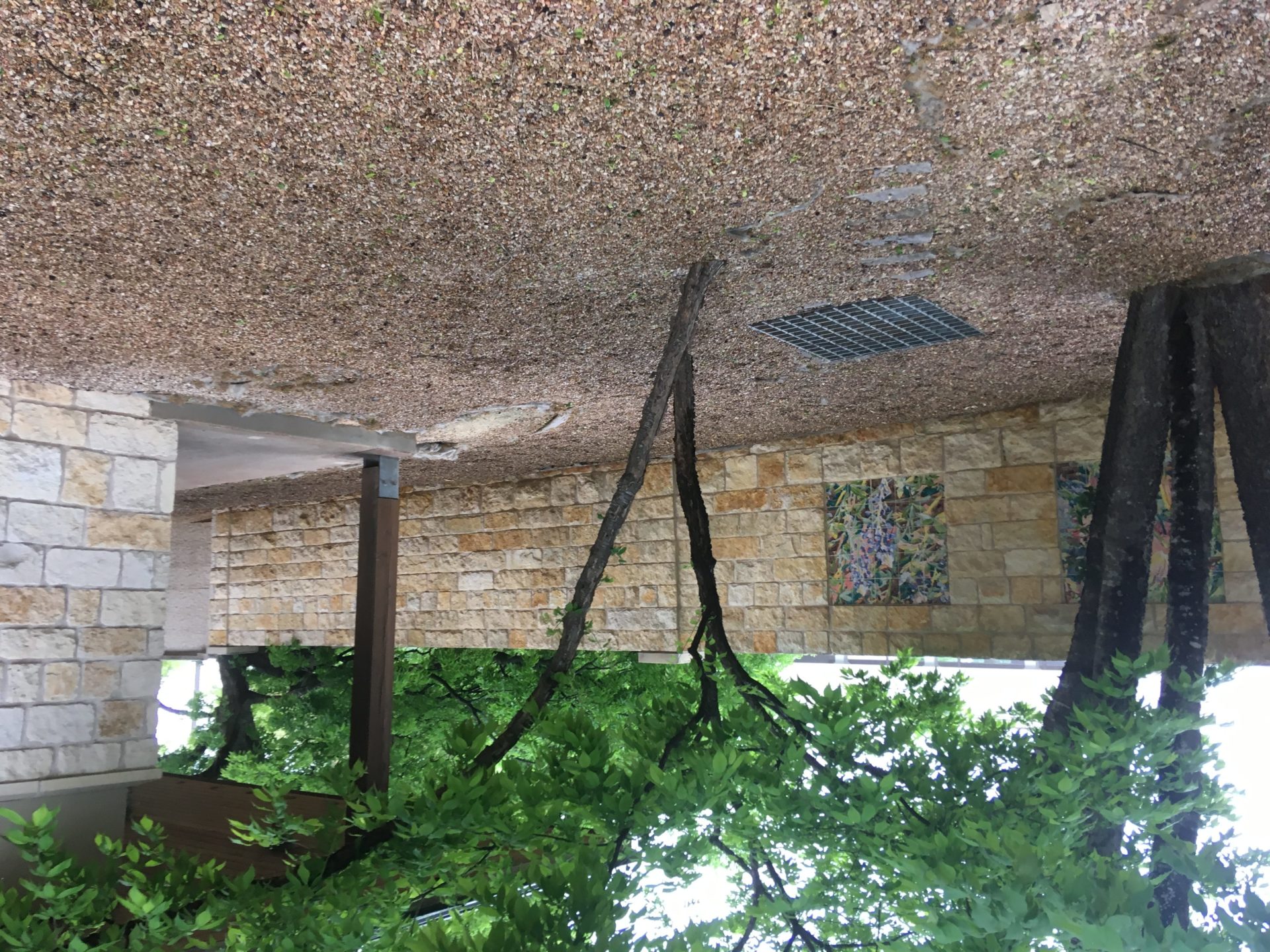 Vertical Surface Pressure Washing
Similar to flat surfaces, all vertical surfaces are treated with organic-killing treatments after each pressure washing. This type of pressure washing is a little more specialized than flat surfaces as treatments must be monitored and properly performed in order to mitigate damage or the local fauna. Often when performing vertical restorations, multiple treatments are required, this is always included in your initial quote.
 Time Machine ATX also takes special precautions when cleaning around sensitive surfaces, such as the murals in the lower photo. Your property is always our top priority and we strive to protect and preserve it with every wash we do. 
Pressure Washing doesn't solve everything, often times we have to dip into our arsenal of treatment options to remove pollutants. We can tackle everything from rust, acid stains, grease, and even efflorescence.
Proudly using Front 9 Restoration Products you can be sure that Time Machine will be able to restore your property. Although not every stain can be restored we often have success lightening their appearance, as well as applying sealers to further mask the issue and blend the damage. 
Before
After
Before
After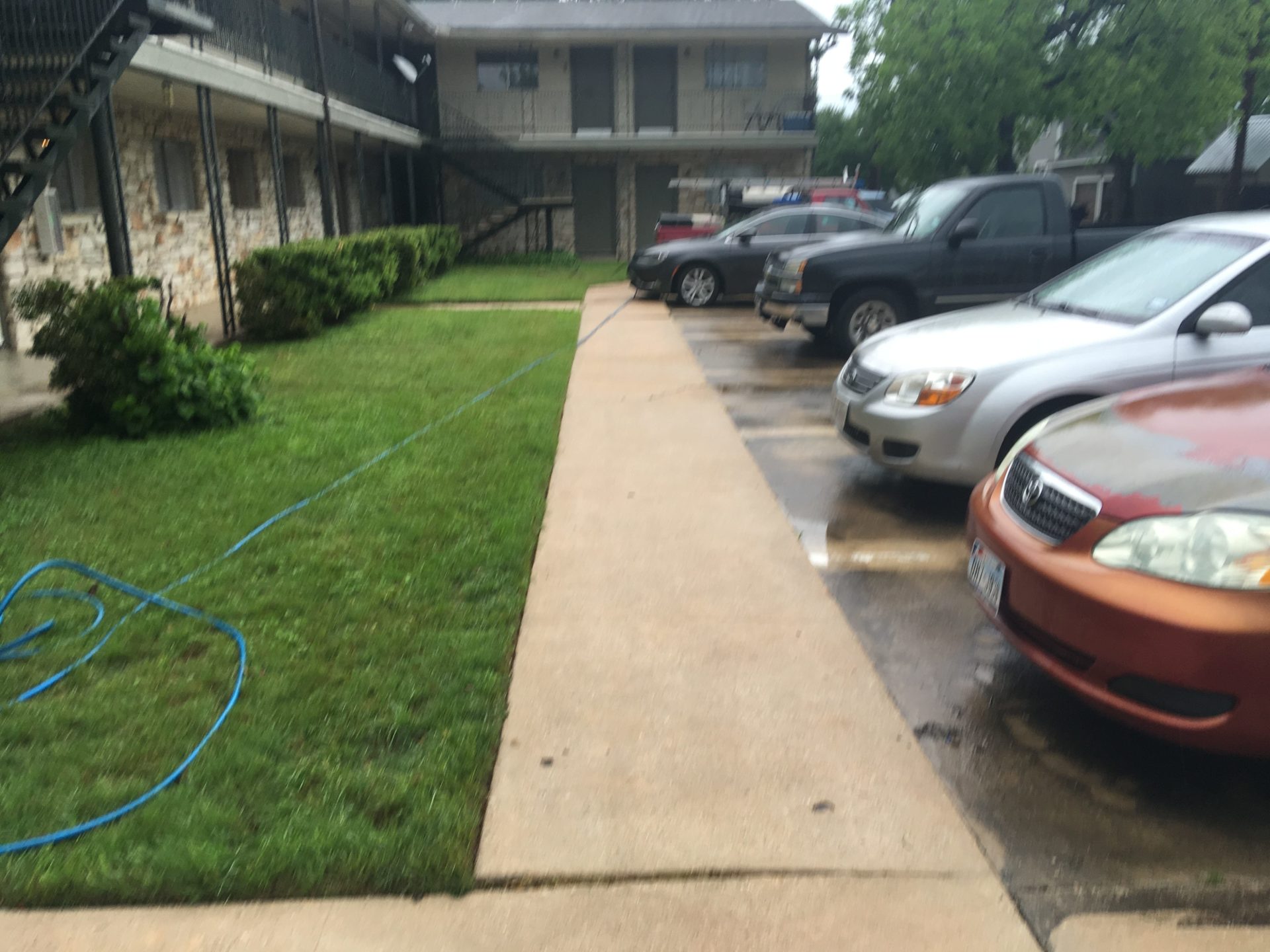 Commercial Pressure Washing
Time Machine ATX offers all our services to commercial client as well. From Parking Lots, Sidewalks, Parking Garages, HOAs, Condo Units, Movie Theaters, Drive Thrus, Shopping Centers, and more. 
For our regular commercial clients we offer service packages that include long term treatments that will keep your properties looking even better between cleanings and resist staining.These are powered by Front 9 Restoration Products.