Austin's
Best
Exterior and Roof Washing
Professional Exterior and Roof Washing is often known as Soft Washing. A relatively new process, soft washing began in the 90's as a low pressure method of exterior restoration. As building exteriors and roofs simply cannot handle the pressure produced by a pressure washer it is important to have these surfaces cleaned by the proper methods.  Here at Time Machine ATX we are proud to be Austin's Premier Soft Washing Provider.   
Austin's
Restoration
Experts
Before
After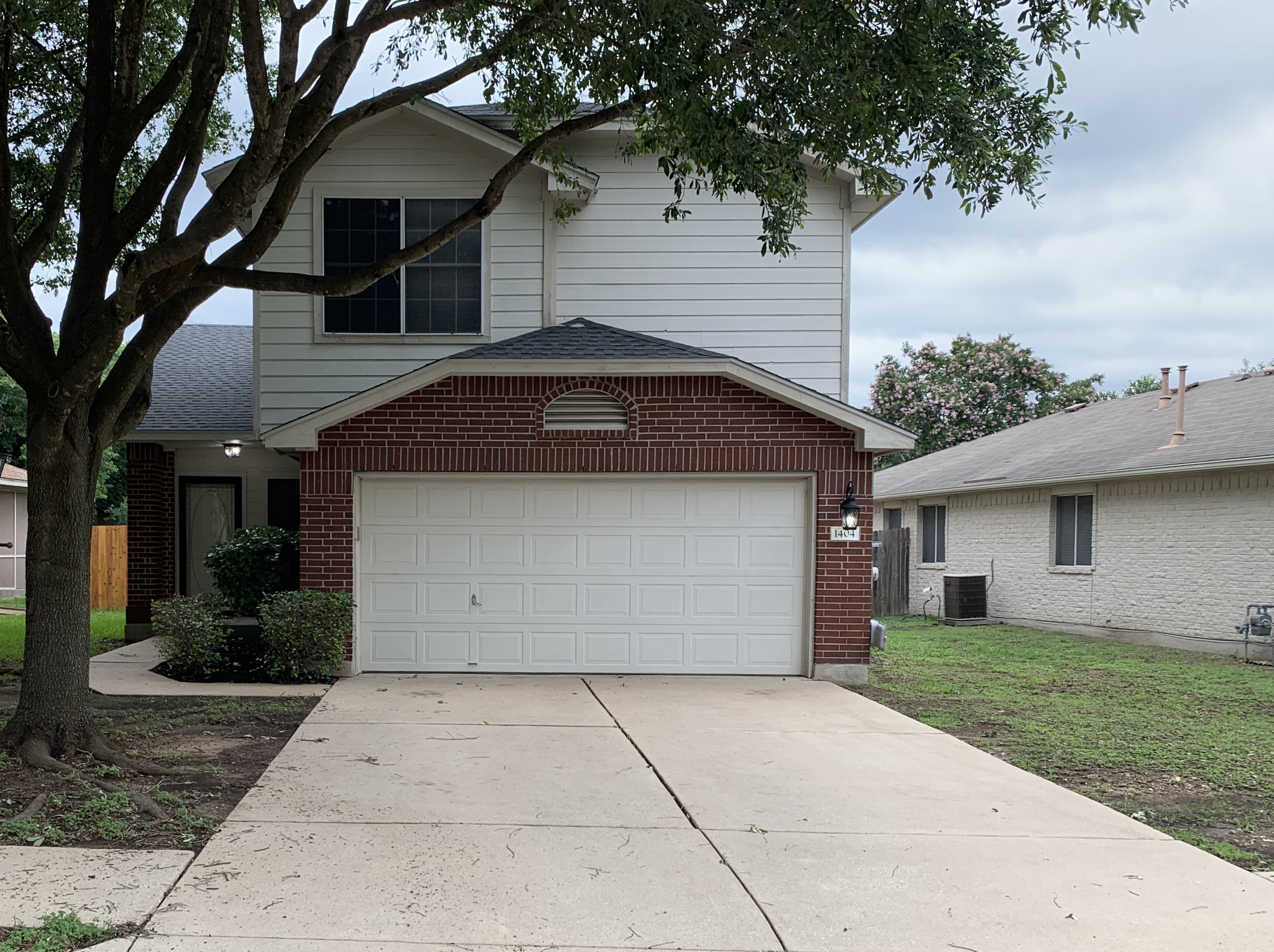 Typical home stains are caused by a variety of microorganisms that come off nearby greenery and begin infestations of the surfaces of your home or buildings. This is naturally occurring, and prevalent in Austin due to the excess Cedar pollen produced every year and the hot an humid summers. Similar to vines, these microorganisms grow root systems that reach into your siding, stucco, wood, and brick eventually causing substantial damage as they grow. 
Roofs are generally affected by Gloeocapsa Magma, a bacteria from the ancient family of photosynthesizing bacteria, cyanobacteria. The bacteria grow over time feeding off moisture as well as calcium carbonate, a common substance in many types of rocks. Modern roof shingles contain limestone, a calcium carbonate heavy rock, of which the bacteria feeds.Over time, Gloeocapsa magma breaks down the shingles by feeding off of the limestone granules embedded in the shingles. This decreases a roof's ability to reflect ultra-violet rays of light and shortens the life of the roof. The bacteria also affects metal, tile, and common plastic roofing materials. 
Before
After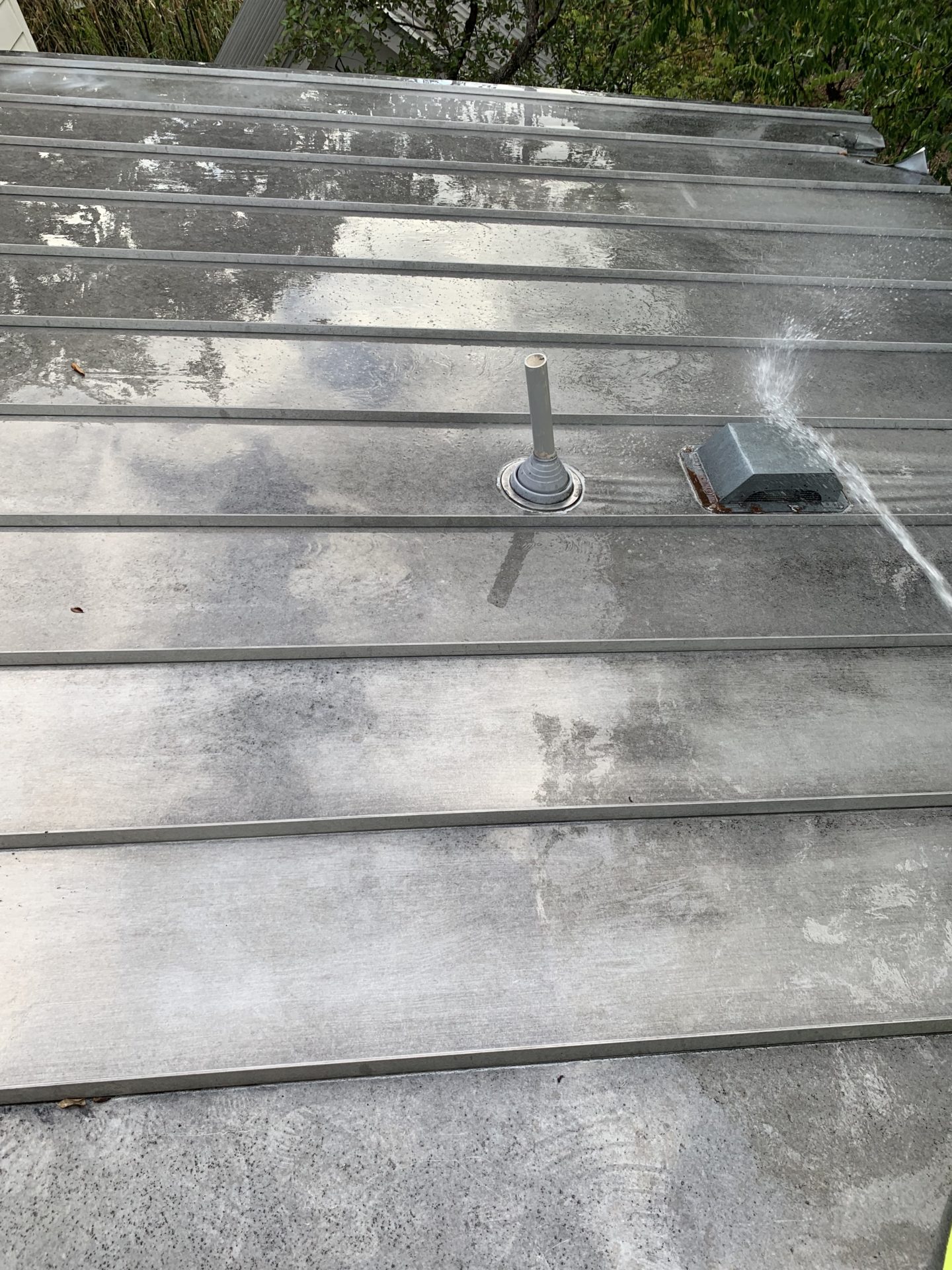 Before
After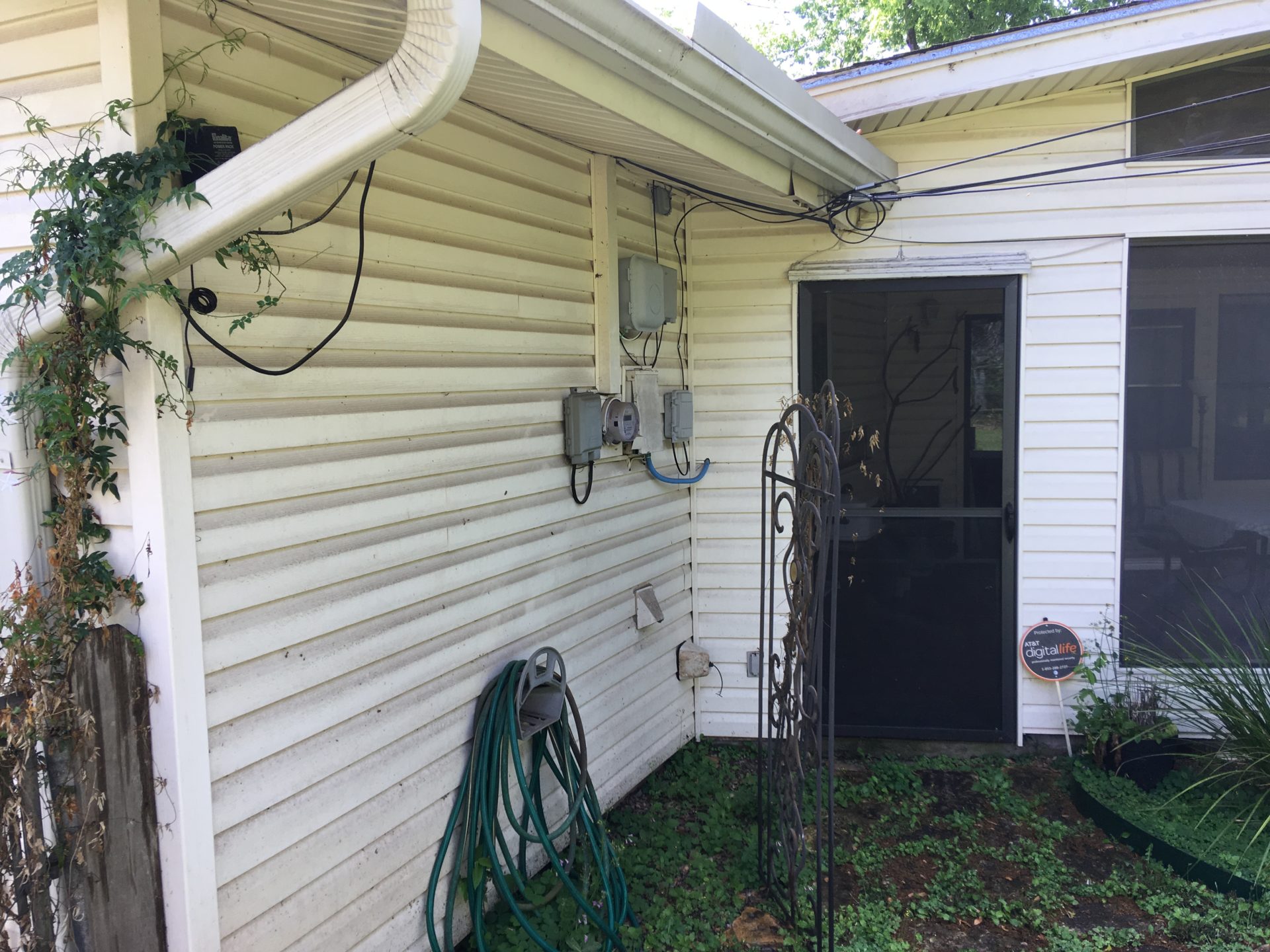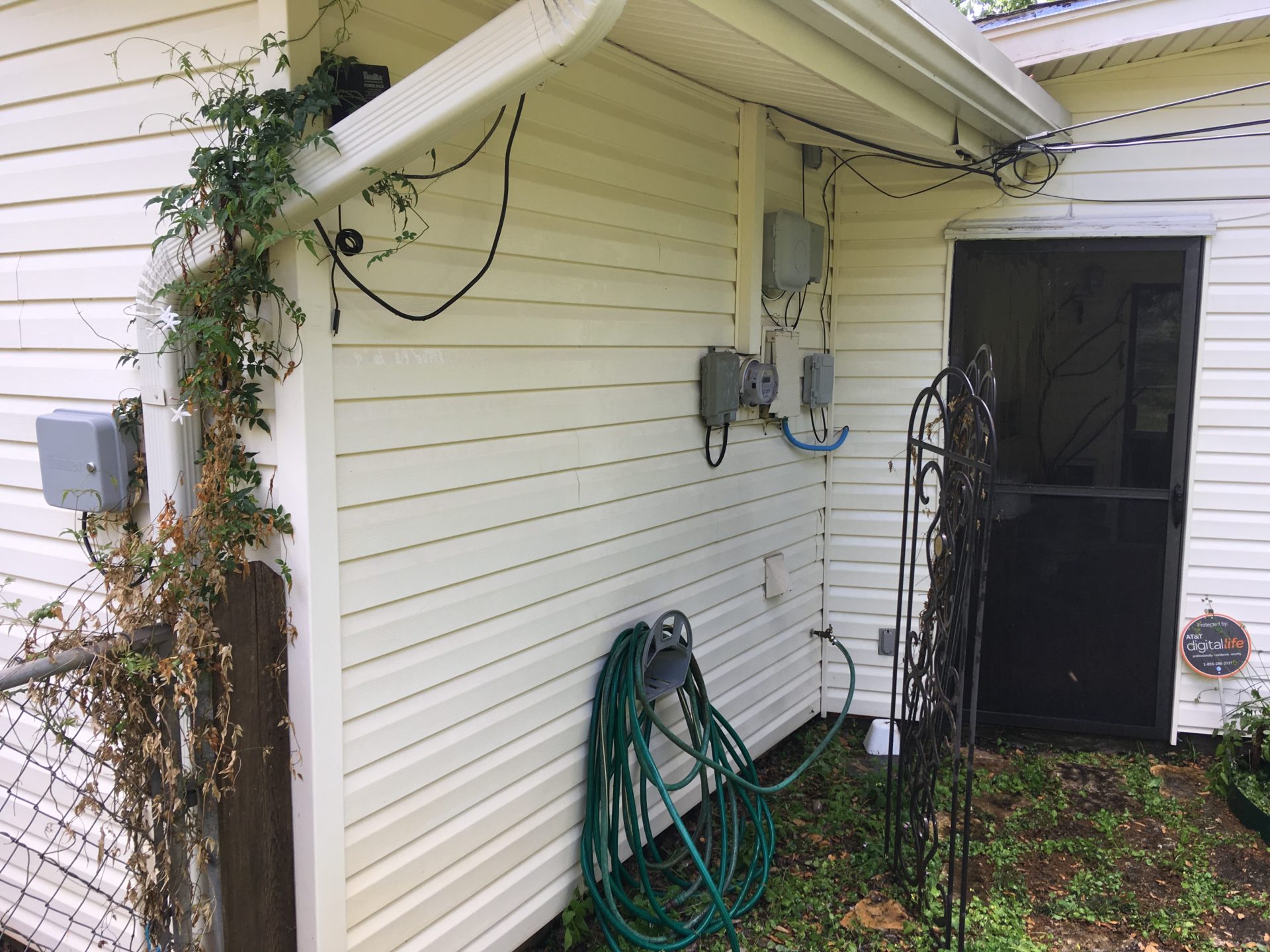 How do you get rid of these stains?
Because of the delicate nature of building exteriors and roofs, as well as the need to kill off the organisms causing the staining Soft Washing was developed. Using established formulas, concentrated sodium hypochlorite (a variation of bleach), commercial grade surfactants, and property equipment Time Machine ATX will "Bathe" your home, building, or roof in our solution. The solution goes to work killing off the organic organisms, as well as lifting dirt, dust, and other contaminants from the surface. After an appropriate period of activation we rinse our solution removing the organisms as well as the dirt and dust leaving the surface looking like new.  
While true that bleach can be a corrosive chemical, the final concentrations applied to your home are very low (1-3% of the total final solution). We take all necessary precautions to protect your property, including protecting sensitive plants, covering doors when necessary (wood, metal, ornamental), covering electrical outlets, and outdoor fixtures. Bleach has a very short half life after being mixed with water, as well as the rapid degradation it experiences when exposed to UV light means that any remaining bleach will be completely deactivated within 24 hours. We ask that customers not release pets outside until the ground is free of any puddles, and under supervision for the remainder of the say of service. Other precautions can be taken for asthmatic customers, as well as those with impaired breathing.
In the years of providing this service we have never had an issue, nor have we've heard from our industry partners of clients or pets having adverse reactions following our standard procedures. Bleach accidents happen when chemicals are mixed in an irresponsible fashion, our formulas are well established and followed to the letter.
Before
After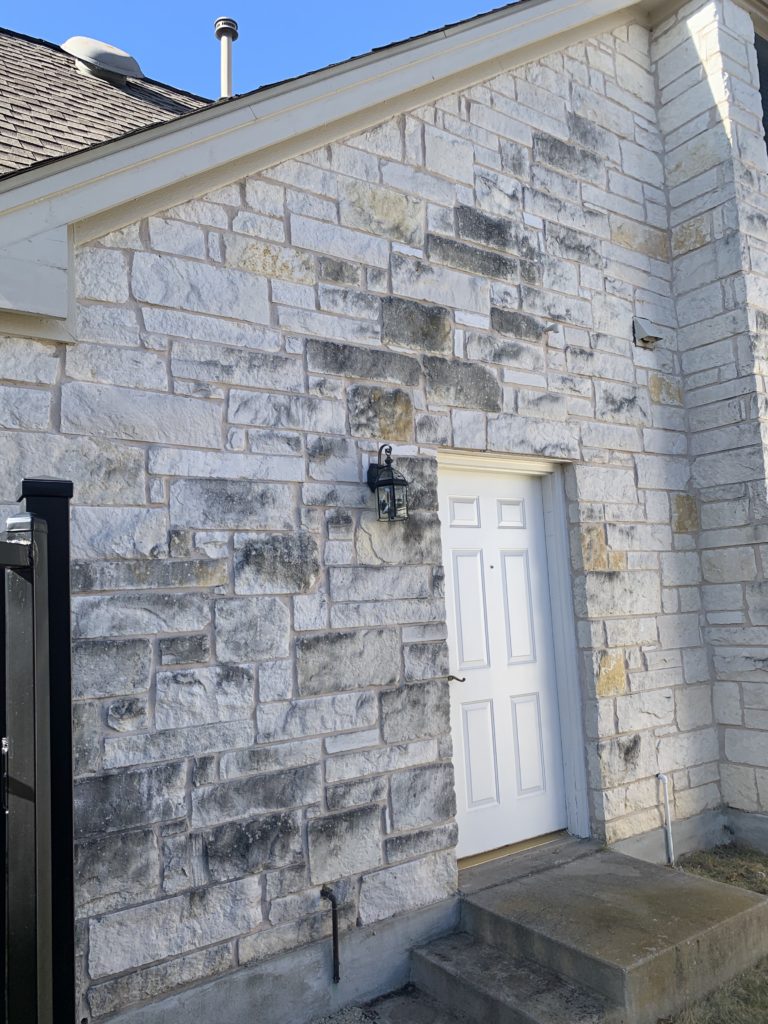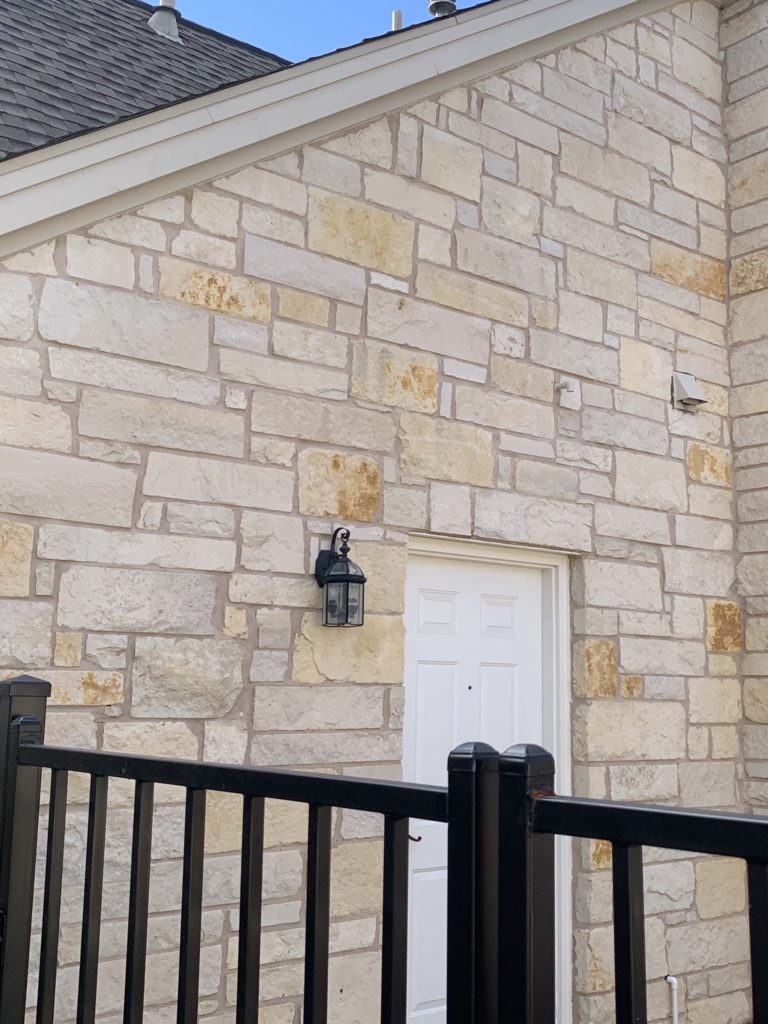 Before
After
Not all contaminants are removed with our standard soft washing solution. Rust, efflorescence, oxidation, gutter striping, and more can all be removed for an extra charge. For these issues we use a variety of solutions, many provided by Front 9 Restoration in order to neutralize the contaminant and wash it away. 
Restorations of these types of contaminants begin at $50 per area.