For graffiti removal in Austin, Time Machine ATX is your first choice for graffiti removal. In a town full of artists, some less scrupulous members of our community will inevitably be practicing their art on your property. Removal of this graffiti can be a simple process, or you can choose some less than great methods.
Many property owners choose to paint over the graffiti resulting in different shades of color on the wall, basically outlining the graffiti and inviting the "artist" to return or subconsciously encouraging others to paint the fresh canvas.
Another common idea is to just pressure wash this off, as with our other blogs we often point out that pressure washers are tools and that a person should be properly trained in their use. Check out this photo of graffiti cleaning in Austin's popular West 6th Street district.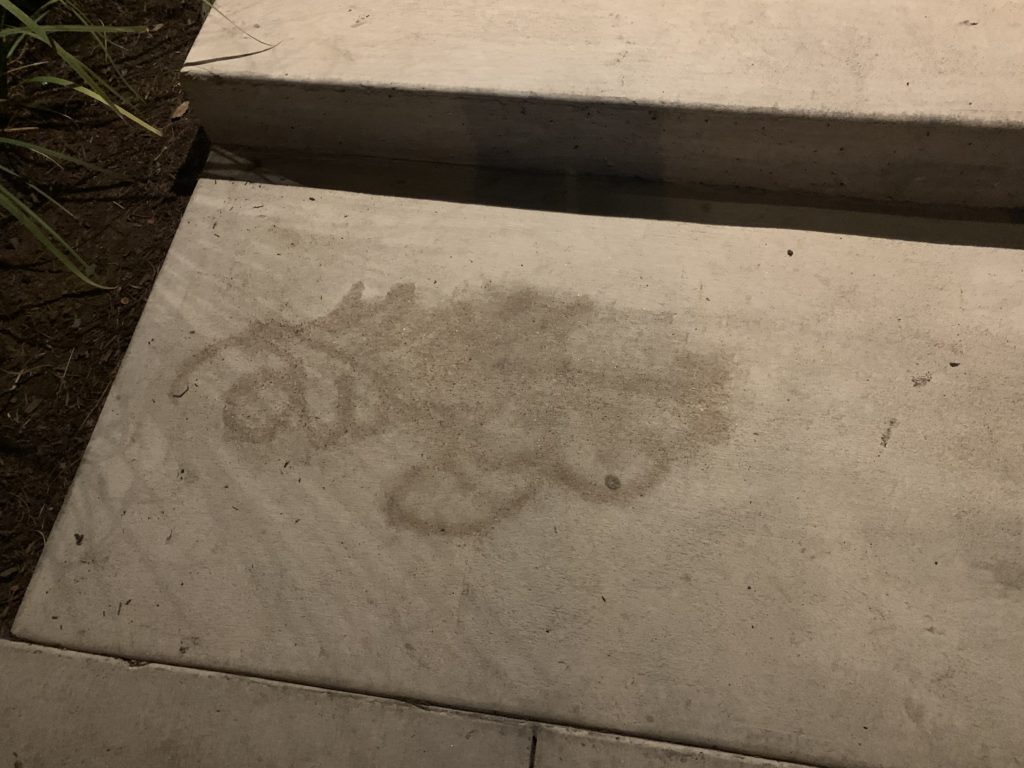 As you can see the concrete was permanently etched by an untrained pressure washer. The outline of the graffiti is now permanent giving the "artist" encouragement to strike again This is now damaged concrete and to repair would easily exceed $1000, where as a proper cleaning by trained technicians using specially formulated solutions would have cost less than $200. Trust Time Machine ATX for all your Graffiti Removal needs in Austin and the surrounding areas. With same week and emergency 24 hour appointments available we can get graffiti off your property in no time at all.
Are you a community space, or a non-profit? Time Machine provides FREE graffiti removal services to these organizations through our Removing Hate program. Find out more on our website.